The PCC visited Lundy recently for a project progress meeting and a tour of the building site. We endured a long and rather rough crossing to the island before reaching the church and we were really excited to see the works progressing well, especially in the vestry and at the rear of the nave.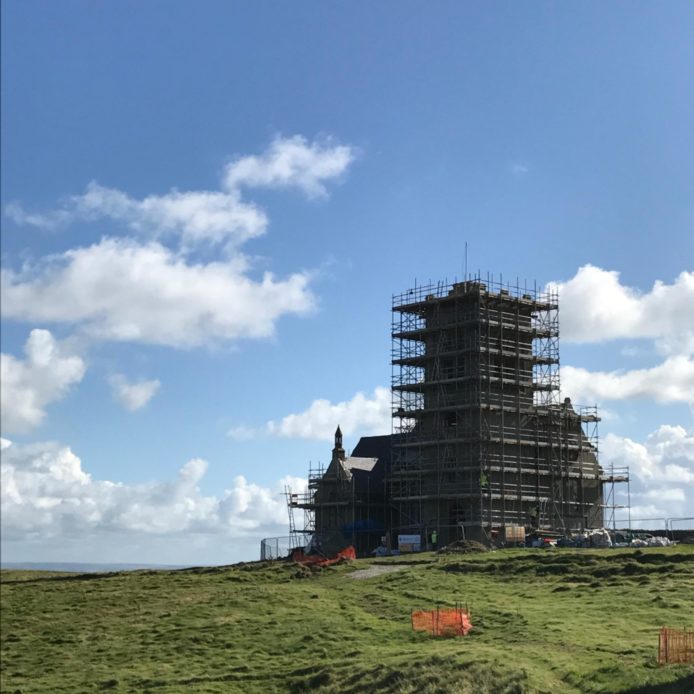 The font has been relocated and the slates are going on the roof with the chancel roof already completed.
We had a maximum of three hours on the island, including walking up and down from the Landing Bay so lunch and the meeting were rather cut short but it was a successful trip and much smoother crossing back to the mainland!